GUTTER REPLACEMENT PERTH
As roofing specialists, we can take care of all gutter repairs and replacements for residential and commercial properties throughout the Perth metro area. No matter whether your gutters have become damaged from a storm or general wear and tear, our expert team can undertake all of the necessary works to get your gutters back into a good condition.
While we can repair old gutters, we can also help to prevent future maintenance issues by installing gutter guards that will stop debris from entering your gutters and downpipes. Get in contact with us today to find out more.
REQUEST A QUOTE FOR
GUTTER REPLACEMENT
Benefits of replacing your gutters
If your gutters are performing as they should, it's likely you barely even notice them, but as soon as they break down, it can become a major inconvenience. When your gutters show signs of rust or start to leak, it's best to take action as quickly as possible. As gutters are designed to channel water away from your property, even the smallest issue can lead to significant water damage if left unchecked. By repairing or replacing your gutters, we can help you avoid costly structural issues and other maintenance problems, which could lead to needing a roof restoration.
Avoid future structural or maintenance problems

Maximise your roofs service life

Prevent water damage
Our Gutter Replacement Process

Free Quote
Our team will do an on-site evaluation and provide you with a quote to replace your gutters. Once approved, we will schedule a time that's convenient for you to come out and complete the works.

Removing the old gutters
We will then remove your old gutters and send the scrap metal to the recycling centre to be repurposed. After measuring your property, our team will then cut your new gutters to size and install them one by one around the edge of your roof. We take a methodical approach to ensure all of the new gutters fit nicely, joining the corners for a clean finish.

Installing clips & Downpipes
Next, we will implement gutter clips to keep your gutters in a rigid and straight position, before cutting and installing your new downpipes onsite. To complete a residential property, it will generally take our team 1-2 days to install new gutters, with an additional 3-8 hours for all downpipes.
Gutter Guard Solutions
One of the best ways to avoid future gutter replacements and repairs is by having gutter guards installed. The guard sits over the gutter to protect it from leaves and debris, preventing blockages and reducing the risk of rust. It also ensures your gutters will not overflow or flood your property, removing the need for you to clean your gutters.
Our highly skilled team has the knowledge and expertise to install the most appropriate style of gutter guard for your property. Rather than investing time and money in a gutter guard that may not be suitable for your situation, let our experts do all the work for you and get a guaranteed result.
Customisable Options
To complement your property, we can custom build your gutters in any shape or size and paint them in any colour from the COLORBOND® range. We offer two types of gutter guards, with a standard metal option by Fielders WaterGate® and a premium, stainless steel variety from Leaf Free Gutter Guard™. The stainless-steel gutter guards can also be painted in any COLORBOND® colour and are covered by a 20-year warranty.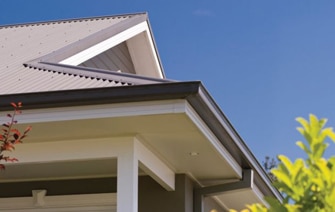 Before & After New Gutters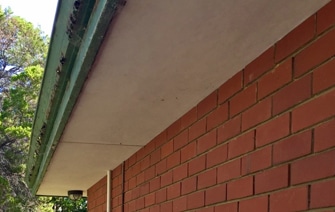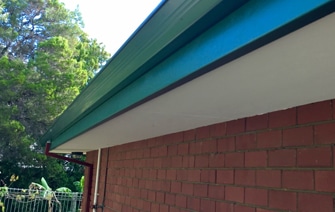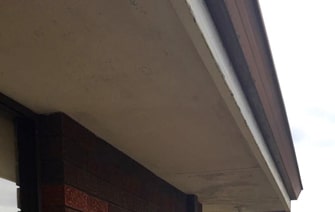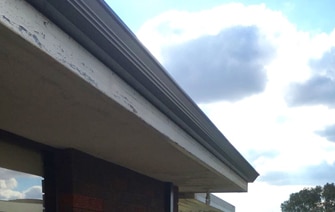 CONTACT PERTH'S GUTTER EXPERTS
Get in touch with our professional team for all your gutter replacements and repairs. As a family owned and operated business with 16 years' experience, you can rest assured that you will receive a high-quality outcome with us. For complete peace of mind, all of our workmanship is covered by a 5-year warranty on top of the standard COLORBOND® steel warranty. Contact our Perth team today to arrange an onsite quote.